Stephen's Green Shopping Centre Christmas 2019
Overview
Unique in its architecture, character and heart-of-Dublin location, Stephen's Green Shopping Centre holds a special place in people's memories. Using this sentiment we re-inspired shoppers around the magic of Christmas through emotive videos and a footfall-driving activation. Against a backdrop of declining footfall in the surrounding Dublin City Centre areas, we not only halted a yearly decline in centre footfall, we increased it by 5% with 88,500 additional Christmas shoppers.
Capability
Design
Digital Content
Activation
Stephen's Green S/C ― Countless memories
Overview
Stephen's Green Shopping Centre houses the largest indoor clock in Europe. To mark their 30th anniversary we looked back over 30 years of memories celebrating times gone by in an emotive and nostalgic film. Using projectors and archive footage we lit up the centre filling every corner with history and the voices of much-loved characters from Ireland's past.
Capability
Digital Content
Design
Advertising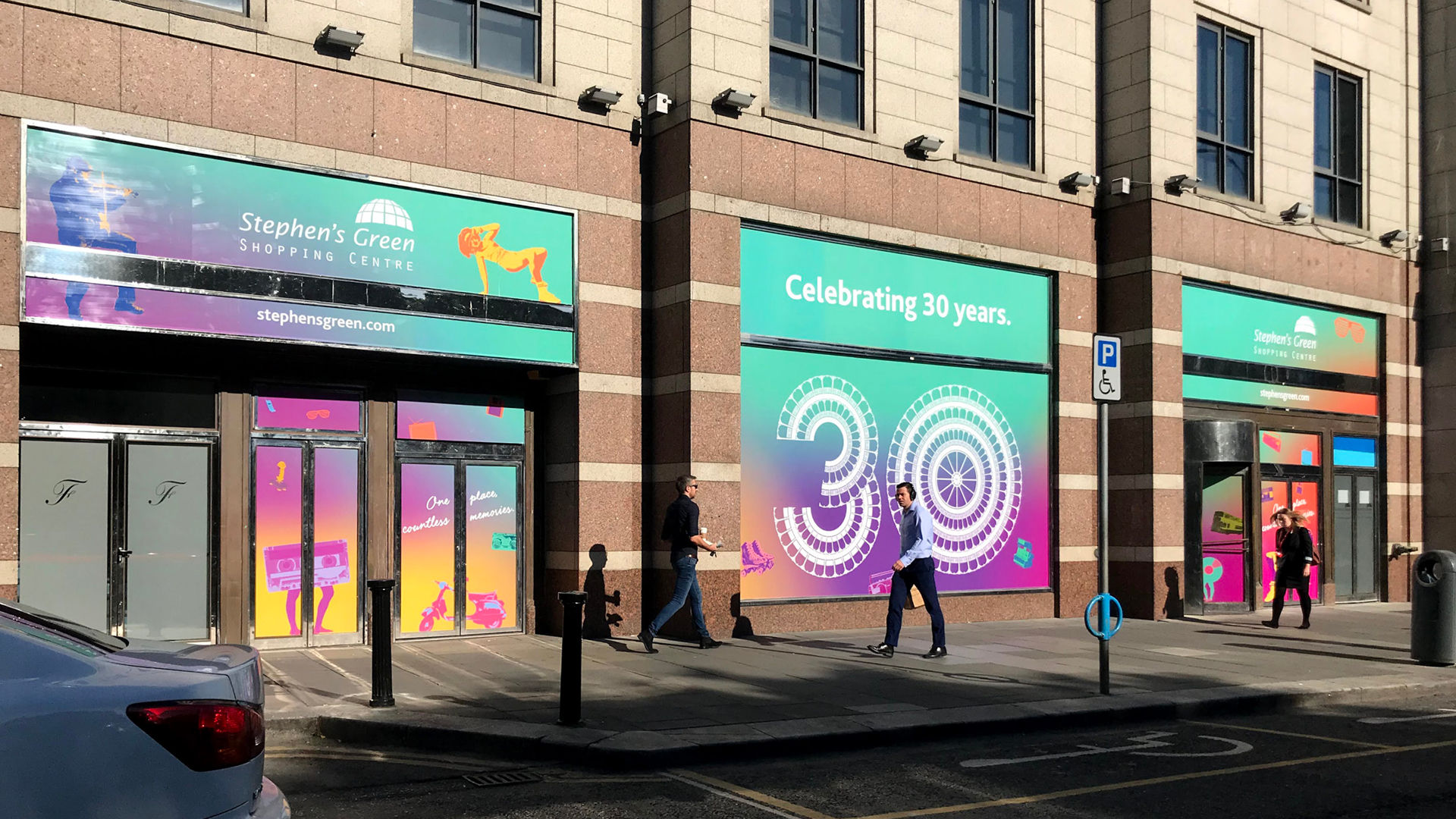 Stephen's Green S/C ― Countless discoveries
Overview
Stephen's Green Shopping Centre is an iconic part of the Dublin landscape. We created a strong, vibrant and graphic brand identity that has now become an integral part of their personality. The platform has allowed us to evolve and change over time encouraging tourists and locals alike to enjoy the countless discoveries at the green.
Capability
PR & Influence